Halloween Pranks for the iPhone and More
With Halloween approaching, I thought it would be fun to put together some of my favorite spooky digital pranks you can pull on your friends using an iPhone or your computer:
Spirit Photos:
Wolverine X-Ray trick:
iPhone Trick:
iSight ghost image:
To create these images I used a quartz filter called "HoloGit" by elbows as posted on MacRumors, last seen here:http://forums.macrumors.com/showthread.php?t=376295&highlight=hologit
It worked fine using iChat in Leopard on my 2.8 GHz iMac
This is what it looks like to have your soul ripped out.
If you activate the effect and then hold real still when it asks you to step out the frame, you can make your friends think they're in some twisted Japanese horror movie (minus Sarah Michelle Geller). If you spread some blood around your apartment and leave town for a couple weeks it'll really complete the gag. Keeping showing up on instant messaging and insist you're still at home.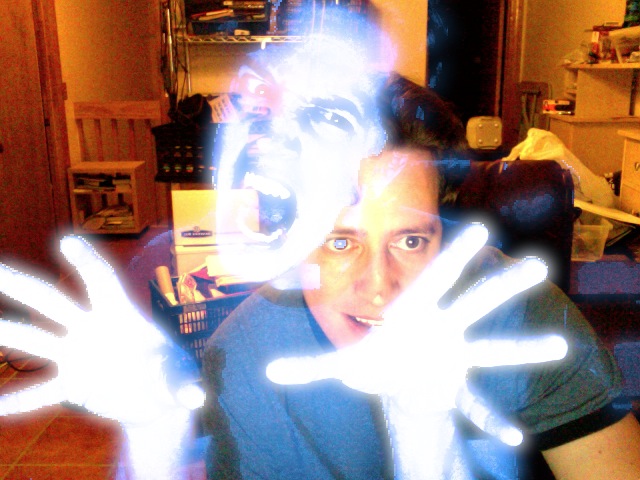 This is what happens when you step out frame and then burst back onto the screen. Great for talking to grandma.